Hemek
Hemek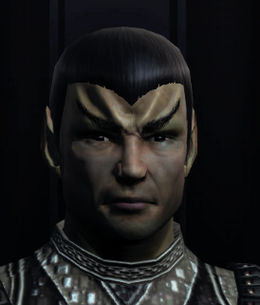 Military Rank:
Lieutenant
Profession(s):
Diplomatic Assistant
Hemek is the right hand of Ambassador Jirok. His family suffered a downfall in the aftermath of the Hobus supernova event.
"Ancestral Sin": Hemek conspires with Jobok to sabotage a diplomatic meeting between Jirok and the Vulcan representative T'Sawa. He blames the Vulcans for the destruction of Romulus and is opposed to any cooperation of the two governments.