Gurkan

Gurkan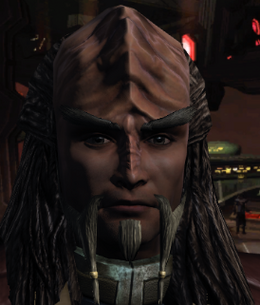 Military Rank:
Lieutenant
Profession(s):
Starship Equipment Vendor
Starship Weapon Vendor
Lieutenant Gurkan is a Klingon KDF officer located at the Shipyard in orbit over the Qo'noS capital First City. He serves as a starship components vendor and sells such items as shield arrays, impulse engines, and starship weapons for Energy Credits.
Although he is listed as a components vendor, he also sells starship weapons and shuttles, pods and fighters for the Vo'Quv Carrier.