Fleet Ambassador (Starfleet)

Fleet Ambassador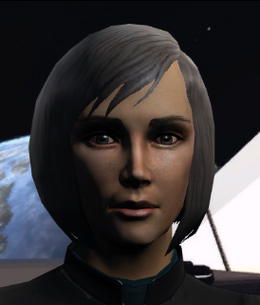 Profession(s):
Fleet Ambassador
The Fleet Ambassador is a Human Starfleet Science officer who can assist players in creating and setting up their own Fleet. She is located in the Operations area of Earth Spacedock.
Please note that you need to be in a full team of 5 players, all in the same instance, in order to start a fleet.
Although this NPC has the title of Ambassador, her lack of rank insignia would indicate she is a mere crewman.