Ekanath Malik
Timeline Change Imminent!

---

This article or section contains information that no longer applies to the current version of Star Trek Online. It is provided only for historical purposes.

Ekanath Malik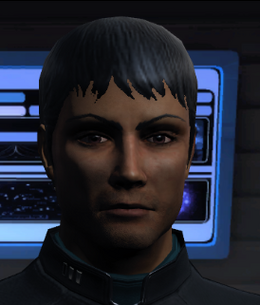 Profession(s):
Quartermaster
Ekanath Malik is the quartermaster of the Starfleet outpost in the Chiron System. Malik is responsible for medical supplies such as drugs, tissue regenerators and portable stasis units. He can be found at the fountain in the center of the station.
His name suggests that Malik is of Indian origin.