Dralia

Dralia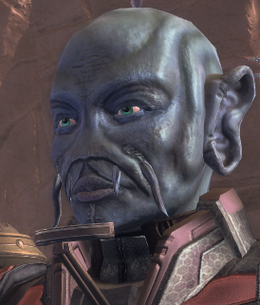 Profession(s):
Information giver
Captain Dralia is a Benzite Starfleet officer involved in the defense of Kobali Prime.
Dralia's uniform indicates she is part of Starfleet's M.A.C.O. force.
In the cutscene at the end of "Looming Shadows", Dralia can be seen armed with a Kobali polaron rifle instead of a Starfleet phaser rifle. It is unknown if this is an oversight by developers or if she picked up the Kobali rifle after having lost her own weapon.