As part of the Unified Community Platform project, your wiki will be migrated to the new platform in the next few weeks. Read more here.
Dayor

Dayor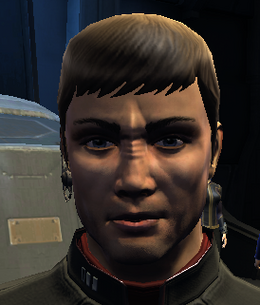 Military Rank:
Lieutenant Commander
Lieutenant Commander Dayor is a Bajoran Starfleet Tactical officer in the Armory on Deep Space K-7.
Dayor can usually not be interacted with and exclusively serves as decoration and mission contact for user-generated missions.