As part of the Unified Community Platform project, your wiki will be migrated to the new platform in the next few weeks. Read more here.
Cutout

Cutout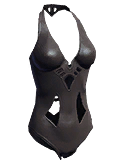 Faction:


All Factions
Availability:
Risian Vendor
Cutout is a Risian swimsuit available from the Risian Vendor for 1000
. It is tradable and thus can also be found on the exchange. It can only be used by female captains.