Ch'Thras

Ch'Thras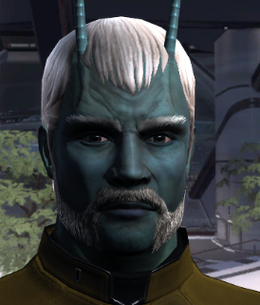 Profession(s):
Transporter chief
Ch'Thras is the transporter chief of Earth Spacedock. He is located right by the main transporter platform of the spacedock's deck 47 and provides players with general information of the station, its functions, and layout.
This NPC is simply called "Transporter Chief" in game. Chief Ch'Thras' name is only mentioned as the heading of his dialogue box.
Prior to Season 9's revamp of Earth Spacedock, Ch'Thras was called "Ch'Shen". The reason for his name change is not known. However, he is still referred to as "Ch'Shen" when beaming to Earth Spacedock from Starfleet Academy.