C'zann
Timeline Change Imminent!

---

This article or section contains information that no longer applies to the current version of Star Trek Online. It is provided only for historical purposes.

C'zann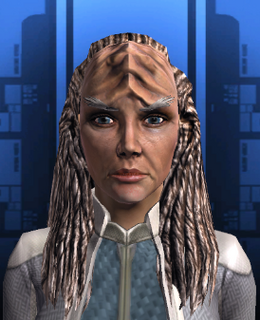 C'zann is a female Klingon civilian located behind the bar inside the Bar & Lounge area of the Great Hall of Qo'noS (pre-Season 4). She is involved in one of the first starting missions available to players of the Klingon Empire.