As part of the Unified Community Platform project, your wiki will be migrated to the new platform in the next few weeks. Read more here.
Breen Adaptation Suit

Breen Adaption Suit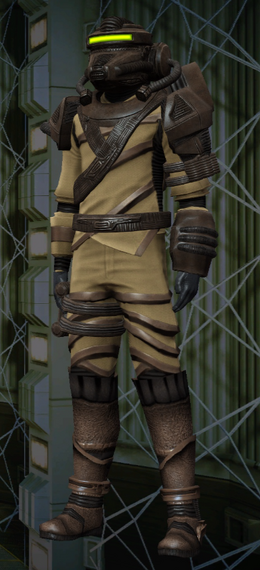 Faction:


All Factions
Category:
Uniform/Off-Duty
The Breen Adaption Suit is a set of Breen costume parts for use by all factions. It was initially available in 2019 from the Holiday Item Vendor before moving to the Lobi store. It can be used to recreate most Breen enemy units.
Available under the Helmets and Wraps category
Breen 1, Breen 2, Breen 3, Breen 4
Available under the Uniform/Off-Duty - Jacket Tight category
Upper: Breen
Hands: Breen 1, Breen 2
Wrist Attach (Both): Breen 1, Breen 2
Back: Breen
Arm Attach (Both): Breen
Chest Gear: Breen Straps
Collar: Breen 1, Breen 2
Shoulder Pad (Both): Breen 1, Breen 2, Breen 3
Available under the Uniform/Off-Duty - Pants Tight category
Feet: Breen 1, Breen 2
Lower: Breen
Belt: Breen
Hips Attach (Both): Breen