Ayers
Timeline Change Imminent!

---

This article contains information that no longer applies to the current version of Star Trek Online. It is provided only for historical purposes.

Ayers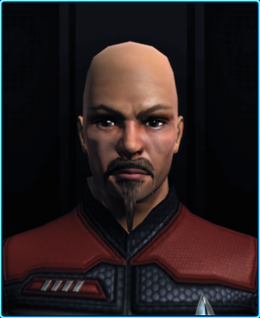 Profession(s):
Mission contact
Captain Ayers is a Human Starfleet officer, and commander of the U.S.S. Eagle. He is a mission contact; he contacts players after they have successfully defended the Eagle from several Klingon Birds-of-Prey.
"Task Force Hippocrates": The U.S.S. Eagle has been boarded by Klingons; after they free the ship from enemy forces, Captain Ayers thanks players and explains that the Eagle was carrying supplies of both genetic resequencers and bio-memetic gel. It was these items that the Klingons were targeting.