Anichent
Timeline Change Imminent!

---

This article or section contains information that no longer applies to the current version of Star Trek Online. It is provided only for historical purposes.

Anichent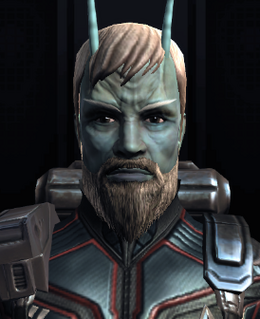 Military Rank:
Lieutenant Commander
Profession(s):
Researcher
Lt. Commander Anichent is a Starfleet officer located in the north wing of Memory Alpha.
In 2405, Anichent was assigned to the U.S.S. Montgomery Scott. He was wounded during the defense of Korvat Colony against a Klingon assault fleet.
It is possible that this Anichent may be Anichent th'Dani from the Star Trek: Deep Space Nine relaunch novel series. He was one of Thirishar's bondmates (who is also mentioned in in-game dialog as being reassigned to Deep Space 9).