Amna Patel (jahSepp)

"jahSepp Patel"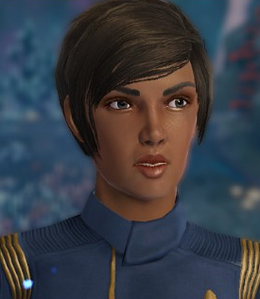 This article is about jahSepp recreation of Amna Patel. For other uses, see
Amna Patel (disambiguation)
.
The jahSepp Patel was a form created by the jahSepp to communicate with the Alliance during a crisis in the Mycelial network. The jahSepp created the form of Amna Patel based on the outsider's memories as Patel was "compassionate, idealistic. Someone who protects. Someone like the jahSepp."