Akira Sulu (Undine)
Timeline Change Imminent!

---

This article contains information that no longer applies to the current version of Star Trek Online. It is provided only for historical purposes.

Akira Sulu (Undine)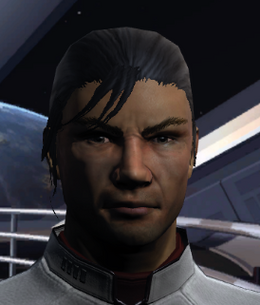 Profession(s):
Intelligence operative
Captain "Akira Sulu" is an Undine impostor posing as a Starfleet officer. He commands the U.S.S. Poseidon, a Defiant class starship. The Poseidon patrols the NGC-4447 System to protect the Terradome.
"Terradome": When the STF team investigates the Terradome, Captain "Sulu" demands them to leave on the ground of Starfleet orders. These orders, however, do not exist. Sulu threatens violence and the Poseidon attacks. With combined effort, the team defeats the Undine, and the ship is destroyed. Onboard the Undine space station, the player encounters eight "Akira Sulus", only one of them is the real Akira Sulu, all others are Undine.